Are You Having A Hard Time Finding Just The Right Font For Your Candy Wrappers?​
​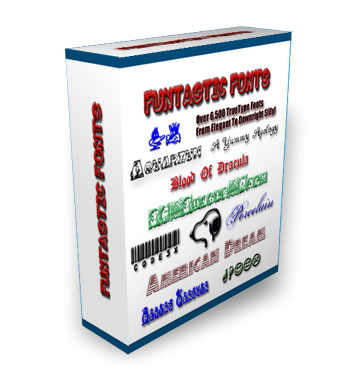 ​
This HUGE Collection Of Over 6,500 TrueType Fonts Ranging From Elegant To Downright Silly!​
​
Some of the many categories include:​
Sci-Fi/Fantasy​

Cartoon Style​

Calligraphy​

Artistic​

Complete Radical​

Many Scripts​

Boxed​

Shadowed​

Hollow​

Scary​

Logo Style (i.e, Coca-Cola)​

Wide, Skinny, Tall and Fat fonts​

and much much more!​
It's great to have choices, but too many choices will slow you down. Install fonts that you will use, uninstall ones you don't.