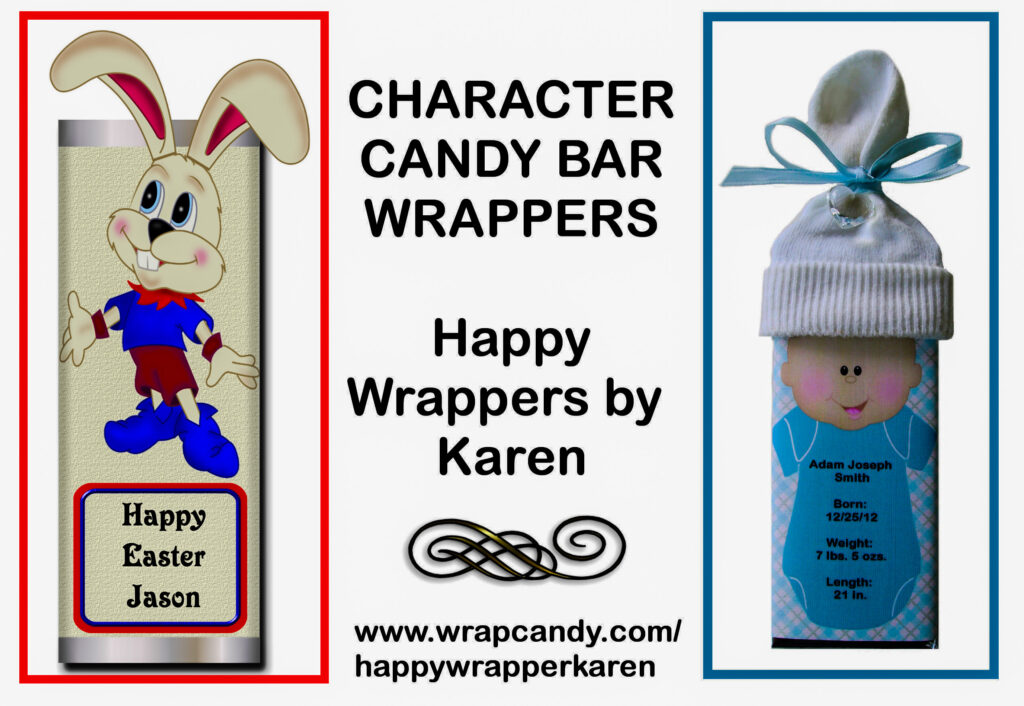 What child wouldn't love to receive an adorable bunny-themed candy bar in their Easter basket?  Actually, they're perfect for any time of the year!  Ink-friendly and oh so easy to assemble. 
If you have Wrapcandy 7.4 installed, simply download this candy bar wrapper design and open it
Change the text by double clicking the text box.
Print onto a nice-quality paper and cut. Vertically
Wrap around a standard-size Hershey bar and apply double-
sided tape to the back. For the Bunny Wrappers, two ears are
provided – cut and tape them to the top of the wrapper. For the
other Character Bars, different hats can be applied to the top
(such as a sock for the Baby Wrappers or a felt hat for the
If want to personalize this wrapper with your favorite graphics program instead of our candy wrapper software, download this zip file: