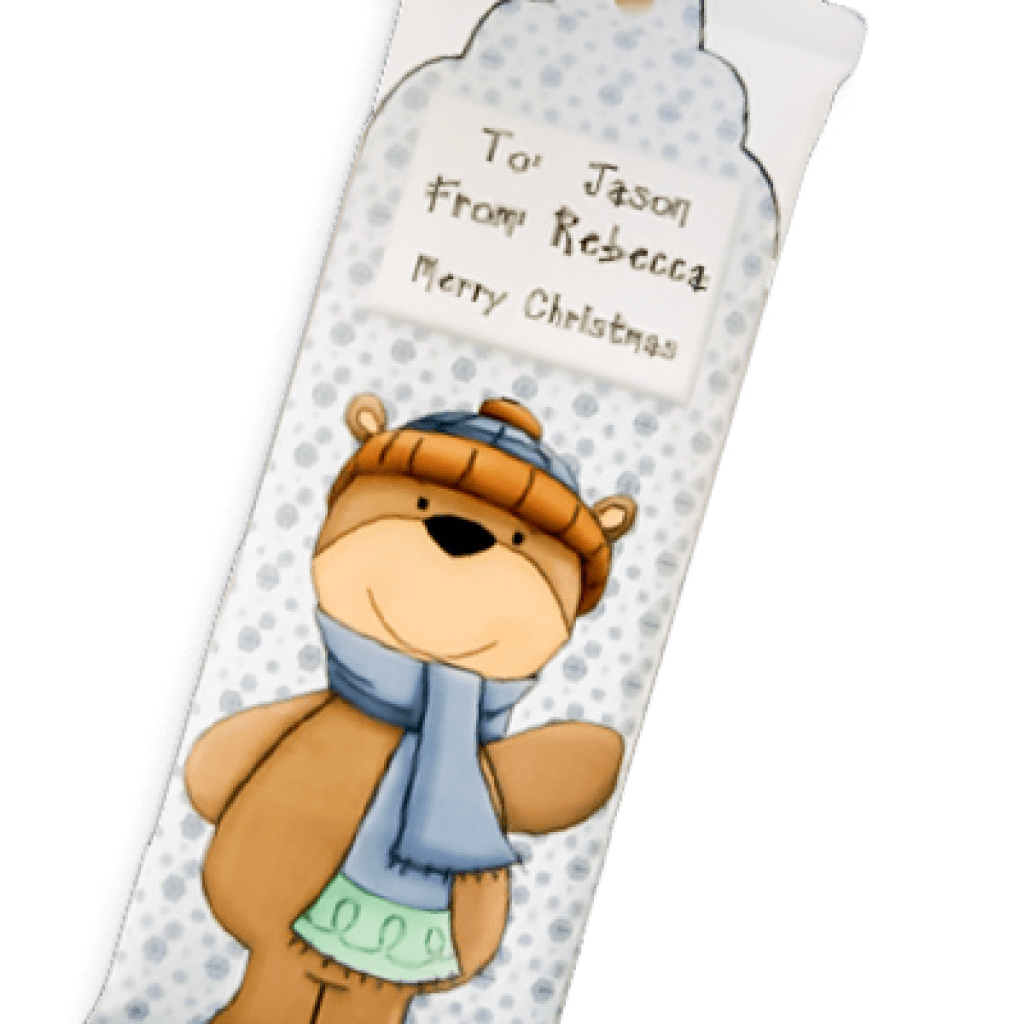 Free Candy Bar Gift Tag Happy Wrapper Karen
These aren't just ordinary gift tags. These sweet tags are designed to Wrap over Hershey Bar. You simply cut on the 4 outside lines and wrap them around a standard-size bar. Template size is 5.5″ wide x 6.7″ high.
Glue all of the open ends so that your candy bar is fully enclosed. Crimp the two ends or cut with decorative scissors. Punch a hole in the top and insert a cute ribbon.
That's all there is to it – fun & easy – how sweet is that?
You may download the Wrapcandy Template Here